UPDATES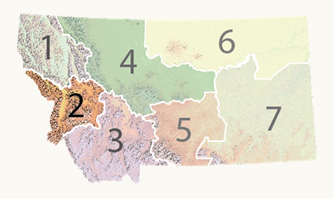 December 13, 2016
Region-wide: Most bears are in their dens, however, sporadic bear activity continues in some areas. Residents are continuing to report mountain lion activity. This is not unusual this time of year as mountain lions will follow deer and elk populations to wintering areas.
BLACK BEAR
Clinton: An adult black bear continues to be active in the area.
GRIZZLY BEAR
Blackfoot Valley: A female grizzly bear with cubs is still active in the Blackfoot. There have also been reports of the occasional grizzly bear track elsewhere in the valley. Most bears have moved to their dens.