UPDATES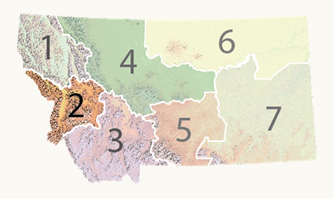 December 19, 2017
GRIZZLY BEAR
Swan/Clearwater Divide: A grizzly bear track was reported last week but the majority of grizzly bears have moved to dens.
BLACK BEAR
Rattlesnake: As of last week, a black bear was still active in the Rattlesnake, but nothing has been reported so far this week. Hopefully, winter conditions have encouraged this bear to den.
Ninemile: As of last week, there were reports of two yearling bears still out and about in the Ninemile; however, these bears have not been spotted since early last week and may have denned. A different black bear was reported going on porches and getting into garbage. FWP is attempting to trap this bear. It is unusual to have a bear out and about this time of year.
The Wye: Last week there were reports of two young bears still out and about, but not any reports since then and they likely denned. FWP will continue to monitor for activity.
MOUNTAIN LION
Seeley Lake: A mountain lion killed a deer at a remote home site.