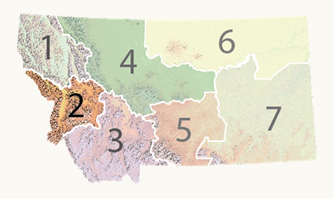 UPDATES
December 21, 2018
GRIZZLY BEAR

Blackfoot Valley: Grizzly bear sightings continue in the Blackfoot. This includes multiple pairs of females with young still out. Please continue to contain attractants in a bear-resistant manner and carry bear spray when out and about.
MOUNTAIN LION

East Missoula: FWP aversive-conditioned a mountain lion that was near a residential area.
Big Flat: There have been reports of a mountain lion in the riparian corridor. This is not uncommon. FWP is monitoring.