UPDATES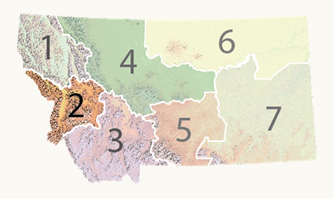 March 10, 2017

MOUNTAIN LION
Lake Como: A mountain lion was removed after killing multiple housecats in the area.
Anaconda: A mountain lion was removed after hunting deer in and among home sites in town.
Rattlesnake: A mountain lion continues to be active in the riparian area between the Rattlesnake trailhead and Pineview Park. FWP continues to monitor and has moved multiple deer kills away from populated areas to avoid conflicts. Someone continues to feed deer by dumping corn in the roadways. If you have any information about this situation please contact the TIP-MONT or call the TIP MONT Hotline 1-800-847-6668 or you can send in an anonymous report via Missoula Bears.
BLACK BEAR
Arlee: A black bear was seen near homes in the area.